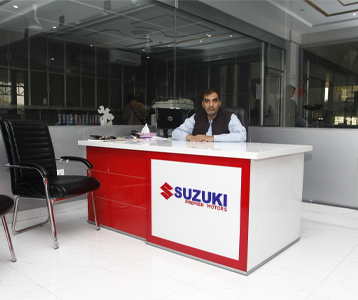 Mohammad Raza(CEO)
Graduating from Lahore's Prestigious Government College University Lahore, Mohammad Raza has since had a very successful business career in the United Kingdom. A self-made business owner with an ambitious attitude to always do more, Mohammad Raza currently is the owner of one of London's largest as well as renowned Dry Cleaning and Laundry chain. He currently holds more than 20 years experience in the £2.2 billion industry and his companies have held prestigious contracts such as Buckingham Palace (Queen Elizabeth's Official Residence) and Gordon Brown (ex-British Prime Minster)
He is also an investor in Real Estate and boasts an impressive property portfolio in London, United Kingdom. This property portfolio has continued in Lahore, Pakistan where he has been investing and benefitting from the lucrative property markets of Punjab since the past 6 years.
In accordance to his ambitious attitude to always do more he has now stepped into the automobile market of Pakistan through which he aims to provide continued high quality services through Suzuki Premier Motors. A Pak Suzuki franchise through which he has stated that 'we will bring the same, if not, even better level of customer service as we are providing in England' He lives by the principles of honesty and fair business policies benefitting each and every stakeholder. Joining the Pak Suzuki Family and putting in his knowledge gained from business operations outside of Pakistan, he aims to be the best in Pakistan. Customer Service and Quality Service is his most important objective. He pays special attention to business ethics which he believes is a pinnacle of success.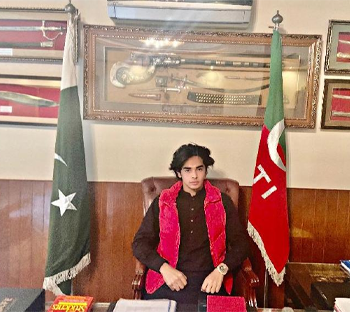 Mohammad Ibrar Raza (Director)
Mohammad Ibrar Raza is currently completing his education from Queen Mary University of London in Politics and Business Management. Along with his ongoing education, he is currently taking care of business operations of his fathers business empire in the United Kingdom. Previously he has been offered internships from the British Labour Party and Bank of America.
Mohammad Ibrar Raza is a new entrant in the automobile industry of Pakistan. With quick learning abilities and a very well-structured thought process, Mohammad Ibrar Raza, is a strong stakeholder in the future automobile industry of Pakistan. With plans to expand into all regions and ethical values learnt from a very young age he understands the true value of teamwork. He believes in developing products of superior value by focusing on the customer which is a core value of PakSuzuki. At Suzuki Premier Motors he is destined to help the company grow all over Pakistan.